Clean Up Grant Street on May 20, 2023
Meet at 65 Grant Street at 10:00am on Saturday, May 20, 2023. Community Canvases' WNY Trash Mob and Assemblymember Jon Rivera are organizing this cleanup with community, food, and beautifying our neighborhood.
Primary registration goes through Eventbrite: Register and more Info
Check out the Facebook event too!
Questions?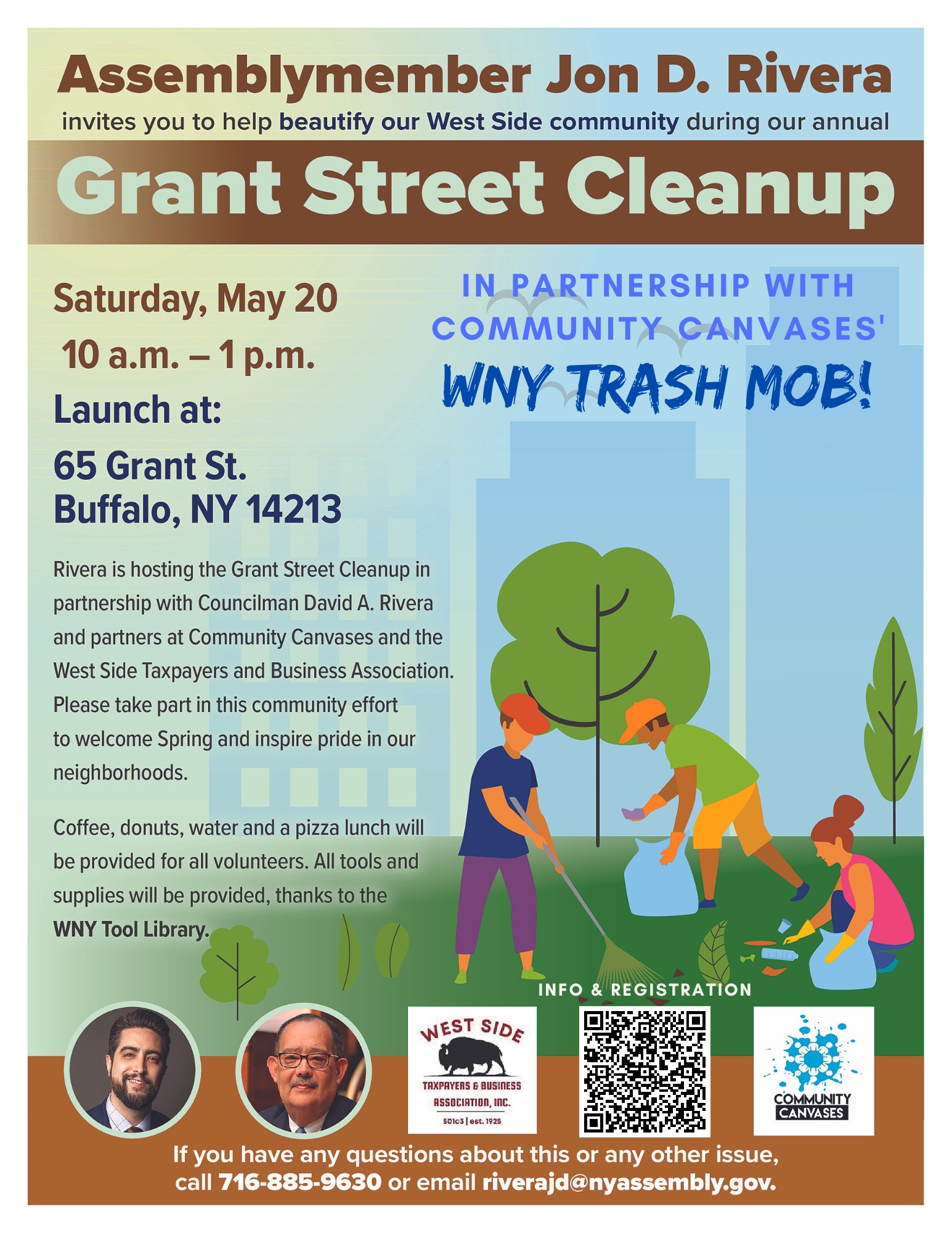 RSVP
Please RSVP at the links above, and if you are an individual, family, or group of friends, you are also welcome to simply show up at 10:00am on May 20, 2023 to clean, learn, and build community with us.