Clean Up Massachusetts Avenue Park on May 6, 2023
Meet at Massachusetts Avenue Park at 10:45am on Saturday, May 6. Community Canvases' WNY Trash Mob and the Westside Park Block Club are organizing this cleanup with community, food, lots of local organizations providing education, and the Massachusetts Avenue Project's seedling sale going on right across the street.
Reach out to @WNYTrashMob or wnytrashmob@gmail.com with any questions.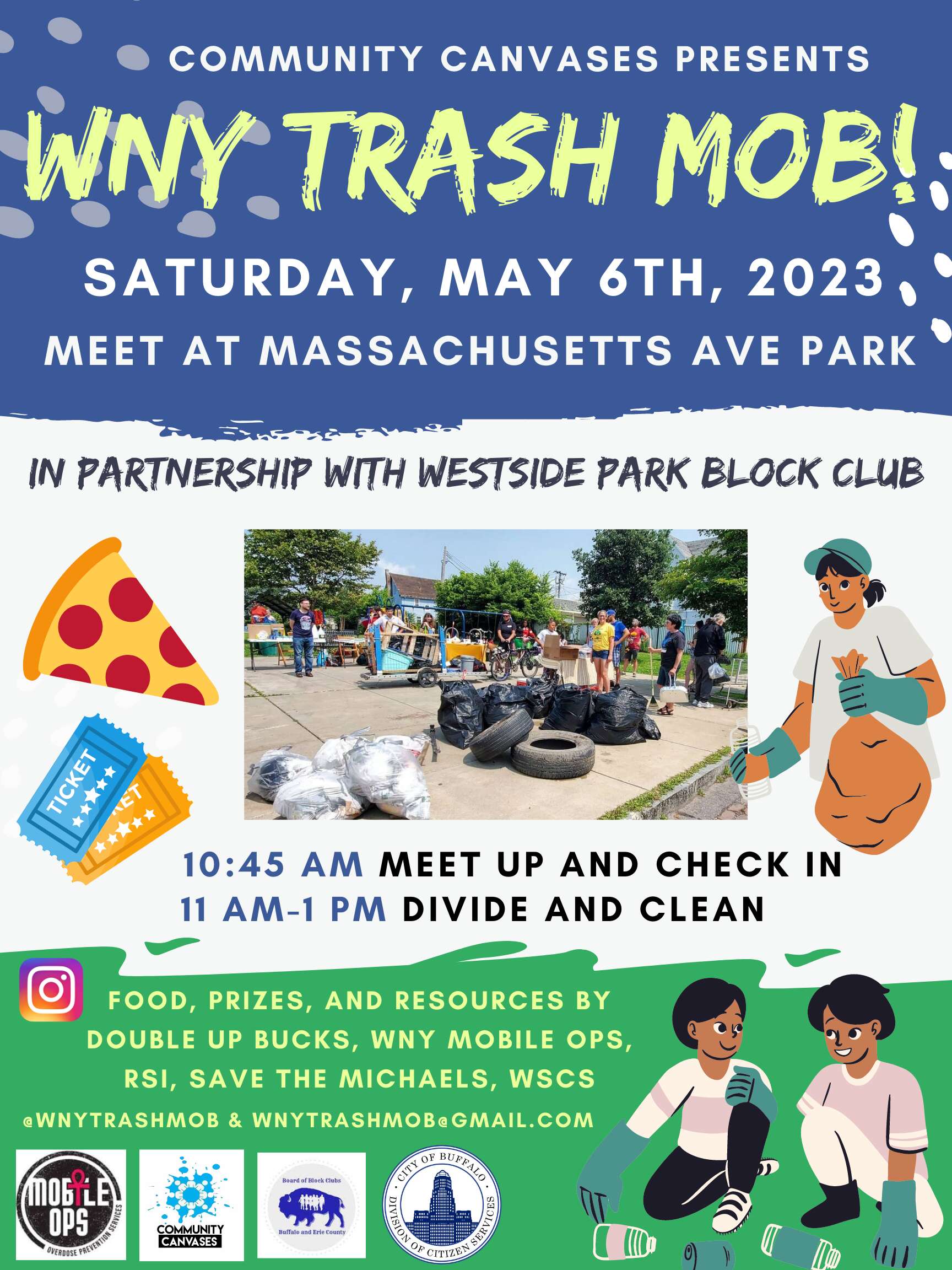 RSVP
Please feel free to RSVP at the Facebook event too.
Community Canvases' WNY Trash Mob would like to say thank you to
If your organization is participating on May 6, 2023 and you don't see it here, please email wnytrashmob@gmail.com to request that we add you here.
If you are an individual, family, or group of friends, please show up at 10:45am on May 6, 2023 to clean, learn, and build community with us.